Back in JB, we have a few places that we often like to go. One such place is our local coffee shop. Paris has it's roadside cafe, we have our roadside cafe too! This cafe is located at a corner shop along Jalan Tan Hiok Nee and makes good coffee and teh tarik. There is a hair dressing salon and a really really old wood-fired bakery next to it.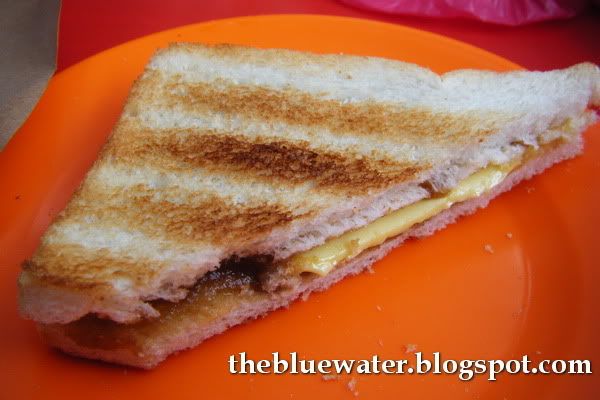 Kaya and Butter Toast
What better to go with coffee than some Toast. This is a toasted piece of white bread with a filling of Kaya jam and butter.
Nasi Lemak
As this trip was around almost lunch time, we managed to get a pack of nasi lemak.
mee rebus
You can usually get some good malay food during lunch time as there is a small stall in the coffee shop selling Nasi Kandar which is basically rice with a scoops of meat/veg from selection of pre-cooked dishes.. Pick from a choice of many typical malaysian dishes and put a scoop onto your rice. Today however we opted for something lighter and had some mee rebus.
Will update this post as I find more pics... <== (haha haven't looked at this post for like 2 and half years, guess thats the fun of keepig a blog.)