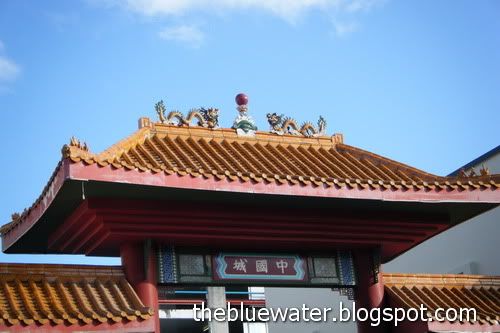 First few days back in Australia, wife and me went down to the local chinatown place in Brisbane. Its located in an area called Fortitude Valley. Unfortunately it was just a tiny street and this last symbol was to be pulled down as well.
The local police kiosk with a unisex toilet just beside! First time I have used a unisex public toilet! Initially planned to eat at a place I found online with good reviews called asian fusion. Unfortunately, it was closed in the afternoon and we needed to wait a few good hours before it opened. But we were very hungry from not having lunch yet.
Happy Chef BBQ shopfront
Luckily we chanced by this Chinese BBQ shop and looking at the meats hanging in the display window we decided to try it. The boss was having dinner with his family, good thing he was nice and quickly finished his meal and took our order.
Unlike the sydney BBQ restaurants, they don't give you a complementary house soup here, so we ordered a soup from the menu that had an unusual name. This soup is a bit like the shark's fins soup you get at weddings but has bamboo shoots and mushrooms in it instead of crab meat and shark's fin hahaha...
As usual I had to try the BBQ pork rice. I must say this was the best BBQ pork I'd ever had in Australia. Sweet honey flavour and just the right amount of caramelisation. Yum! :D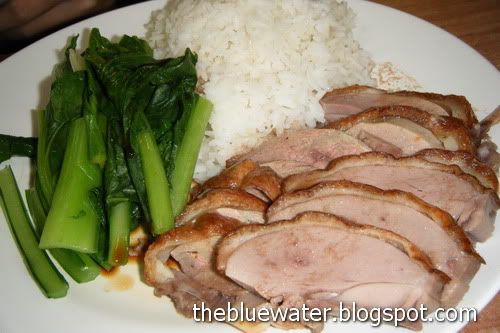 The duck rice was also pretty good. All in all, a pretty good place for chinese BBQ meats if you ever drop by Fortitude Valley in Brisbane.