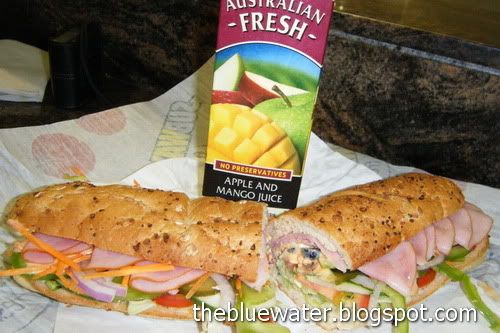 Today's lunch. Always good when on a budget and not knowing what to eat for lunch, a $7 dollar foot long sandwhich from subway, with $3 fresh fruit juice.
For dinner we hit our favourite vietnamese joint in brisbane. Some herbs and bean sprouts that they always provide to go along with the noodle soups.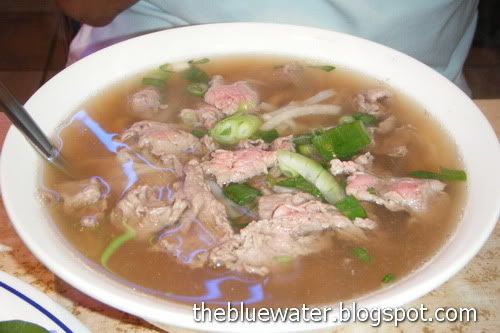 Wife got the beef noodle soup. Always order the small sized one, medium size if you eat like a hog, and only large if you havent eaten for a few days.
I wanted to try something different and ordered this pork chop combination special dish.