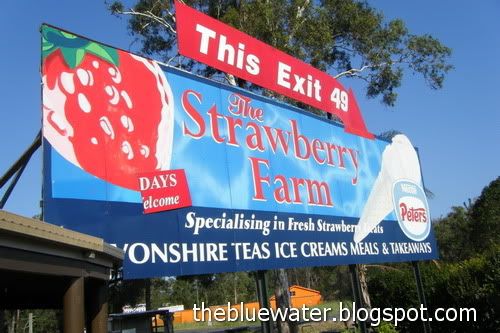 Spent an afternoon at this popular spot just off the motorway from gold coast to brisbane. It was called The Strawberry Farm. One of the employees told us that there used to be a strawberry farm there but now they just sell strawberry products and since strawberry season has ended, the strawberries are sourced from more southern states of NSW and Victoria which have opposite seasons to Queensland.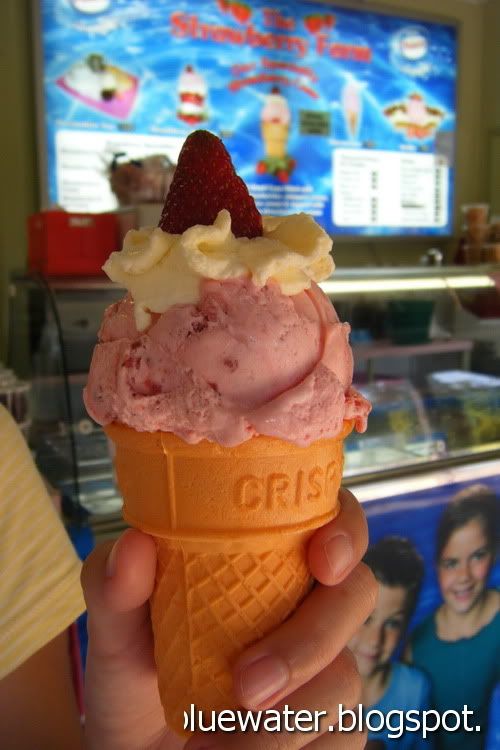 We had a special strawberry ice cream. Costs $5 but has fresh strawberries stuffed in the cone, very yummy!
After a few chomps of ice cream you get to the strawberries...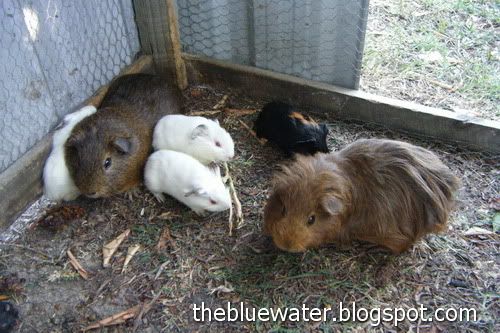 One nice attraction here was the mini-farm in the backyard, in what used to be their strawberry farm. G-Force relatives in the guinea pig cage with babies.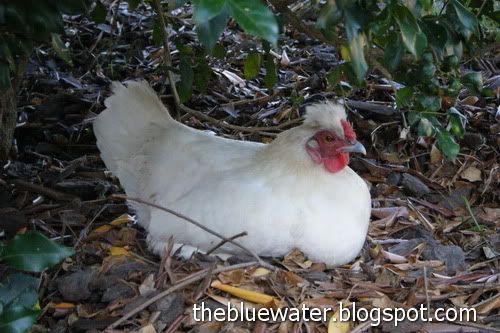 A toy hen under a tree near the toilets.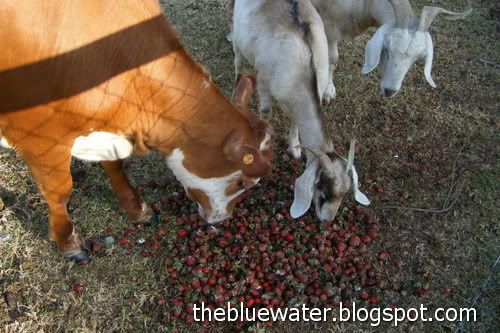 FEEDING TIME.. The resident cow and goats chomping down on strawberries and stale bread from the shop kitchen.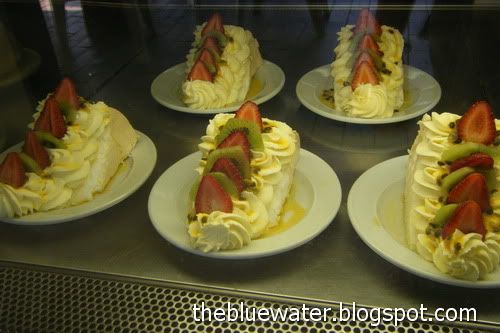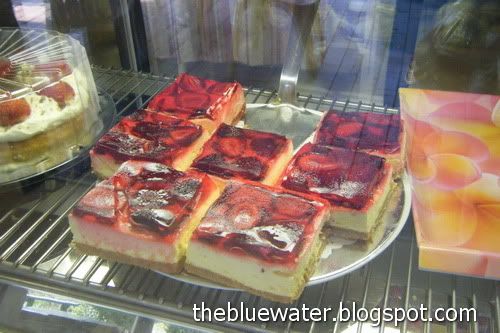 Some strawberry based pastries for sale..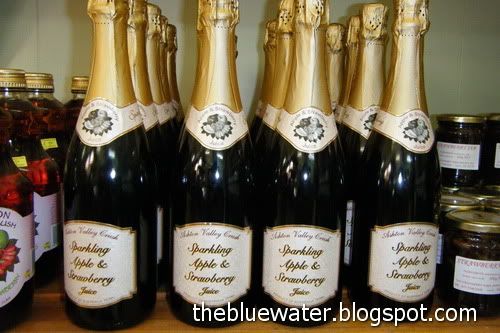 Sparkling apple and strawberry Juice, first time I have seen this stuff.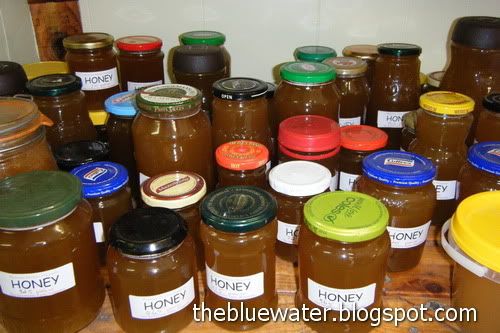 Recycling seems to be the theme nowadays. Got ourselves a small glass container of Pimpama honey too before we left from the gift shop.