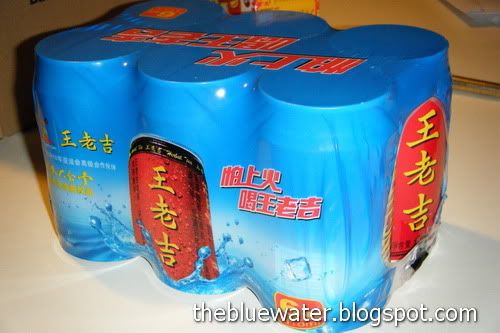 Have been taking lots of pictures lately (nothing better to do) So I guess instead of blogging day after day it would be much more efficient and interesting to just do a weekly summary, which would be good especially if I was busy, not that I am at the moment. Did some shopping at the many asian groceries at Eastwood. Bought a six pack of Chinese herbal tea drink, its actually more of a sugared herbal tea drink more than anything and is supposed to be cooling.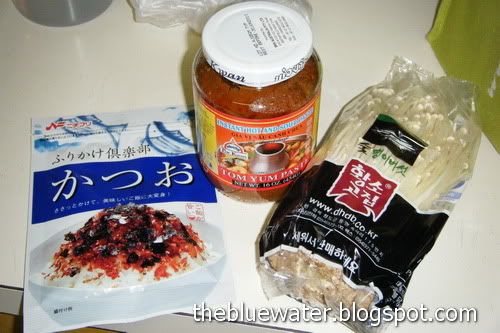 Just what i need to go with the Tom Yam paste i am gonna use for some hotpot action and some japanese furikake to go with my basmati rice.
Went down to have dinner at Burwood, this chinese BBQ restaurant has the best roast duck in Sydney! Had my usual BBQ pork rice but the special house soup they give every patron for free to start off your meal was very unusual. It was a normal chicken based soup but it had green beans and seaweed in it! Very sweet and warming..
Saw these wierd little plants growing in a field when we went down to feed the ducks at the nearby parramatta park.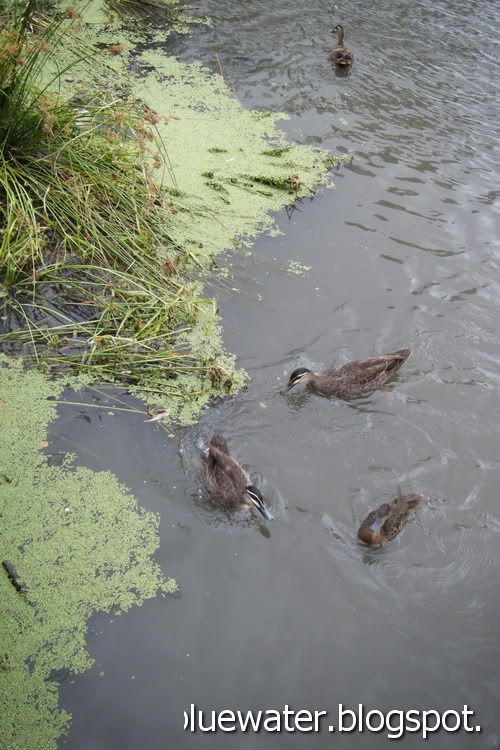 Ducks and duckweed! With the rains finally returning to New South Wales, this duck pond has finally filled up to the brim with water, used to be an ugly swampy marsh.
A couple of resting ducks. The rest were busy eating old crusty bread thrown out by the wife.
Before we left, we had a look at one of the overflowing dams. There used to be a dam and concrete walkway across to the other side of the park but as you can see the flood waters have just over-run it!
Visited a local korean shop. Look at all the yummy ice creams in the freezer!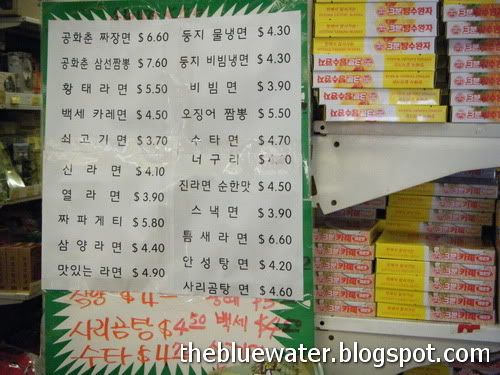 Prices of different instant noodles and products. I cannot read Korean, neither could my wife, we were just puzzled and tried to compare the script on each item to the list.
Finally decided to have some read bean fish ice cream. This is very good, sold at 1.50 at this shop, can get it for as low as 1.20 at a shop next door, but it seems they have closed down..
One of my favourite biscuits. Korean lotte waffle biscuits, not filling but crunchy.