Visited my friend for lunch near his place in Sydney CBD. We walked from his place and arrived via the back door of the Shangri-La hotel and took a lift up a couple floors before arriving at Cafe Mix. This is the local cafe/restaurant in the hotel. The entrance has this big funny logo consisting of a wierd pattern.
After looking at the ala carte menu for a while, we decided it was better to proceed with the buffet lunch. At $40 AUD it was reasonable for hotel standards I guess. For me, I was prepared for an afternoon of extravagance.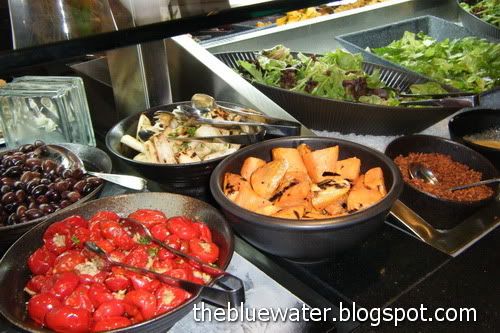 Salad bar, a standard at any buffet. Quite good, items looked very fresh, I only tried the baked tomato with a soft filling in the center though.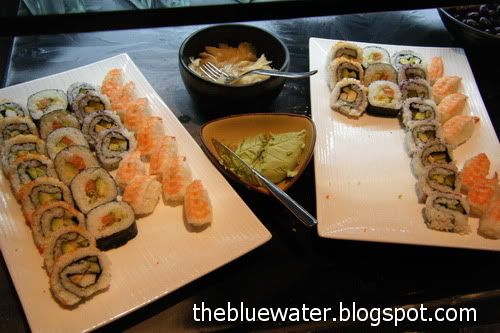 Sushi station, only a few types of sushi. California maki, avocado and prawn sushi.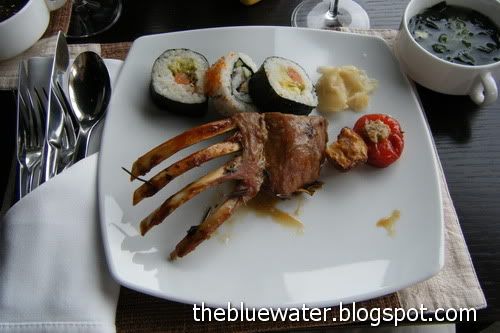 My first round. Sushi and lamb chops. This disappeared quite quickly and I started to look around again.
Wierd looking salt and pepper shakers on our table.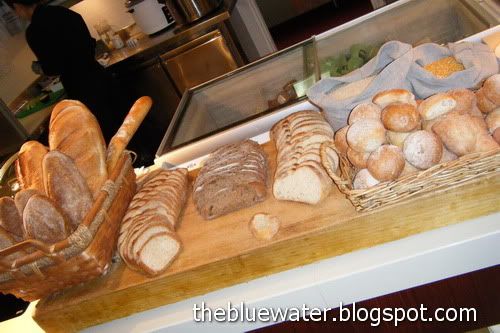 Bread Station. Many varieties of breads to choose from.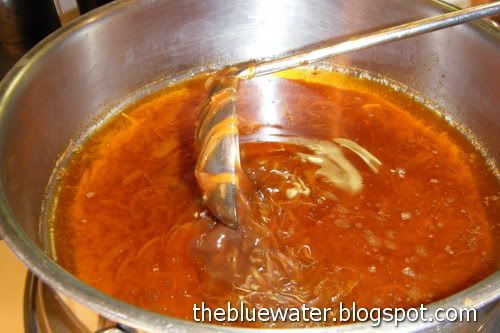 Onion soup at the soup station. I opted for some miso soup instead.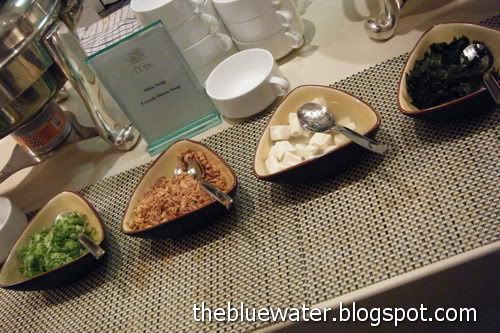 They have small little fancy bowls with stuff you can put in your soup.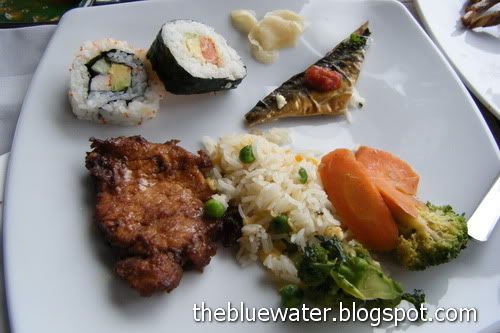 Second round. Just some fried rice with vege, braised pork and a slice of salty preserved mackerel(i like).
View from the restaurant, another dark and rainy day.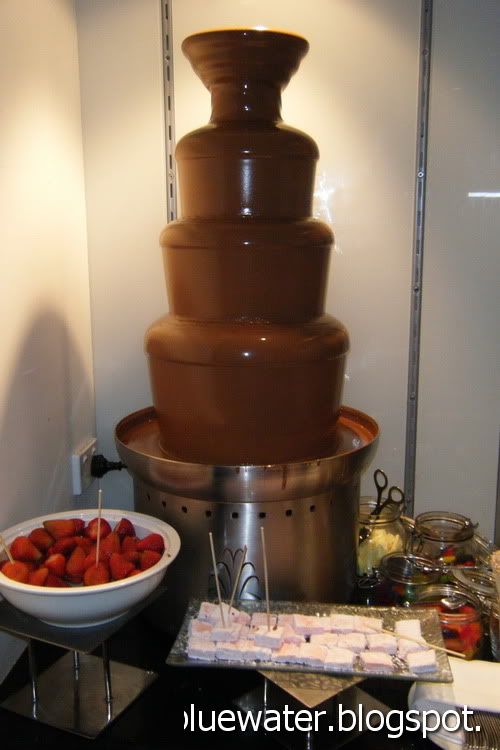 Time for dessert. Chocolate fountain with strawberry, marshmallows and jelly beans you can dip into the fountain. Also next to this a shelf stacked with so many sweet cakes and dessert.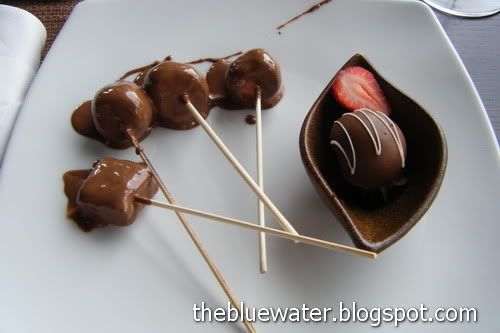 My production from the fountain.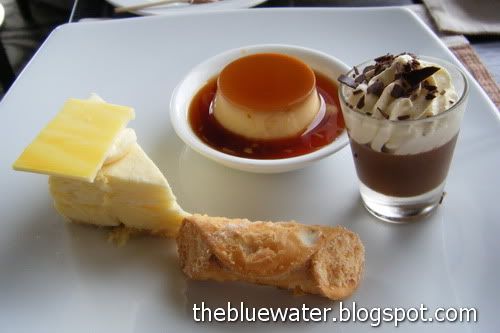 Wife had fun with her sweet tooth. Lemon flavoured triangle cake on the left very sour, only thing not sweet.
Wife selection of cheese from cheese station. Unfortunately it got hit by a stray chocolate coated strawberry.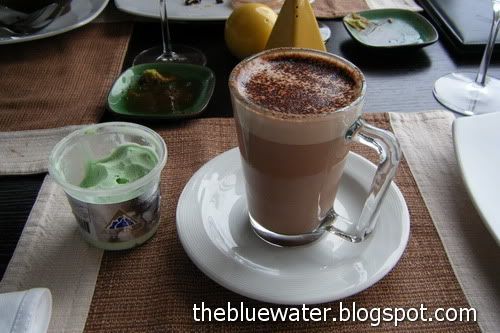 Time to wash everything down with a cup of hot chocolate and some mint gelato.
Cappuccino for the wife.
As we left, noticed that the wall at the cafe entrance was actually decorated with bottles of rosemary stalks preserved in oil.
Going to have to go on a diet after 2 days of heavy eating. My poor waistline.