An old friend staying in Sydney called me up yesterday afternoon. A pleasant surprise as he was just checking if I still had my old mobile phone number. After a short chit-chat, we decided to meet up with him and catch up at the Fisherman's Wharf Chinese Restaurant. It's located just up a flight of stairs at one end of the famous Sydney Fish Market's main complex building.
View from outside the restaurant.
By the time we made it to the restaurant at about 12pm, he had already managed to book a place for us. how lucky! (note: During the weekend, at almost all YUM CHA places in Sydney, you have to wait a long time in line for your seat. the last time we did yum cha with my friend, we had to wait an hour for seats!) We took an outside table which was a bit cramp but luckily no one smoked near us. And the view was pretty good. But the sky was cloudy and some light drizzling rain did splatter on our table after a gust of wind came through. Inside the restaurant, most tables were taken up by caucasian people...(still waiting to see my first indian family doing yum cha :D)
First and most expensive dish of the day. My god just one small lobster cut into small pieces and fried in batter which was too salty. Cost us $35.80! What a rip-off.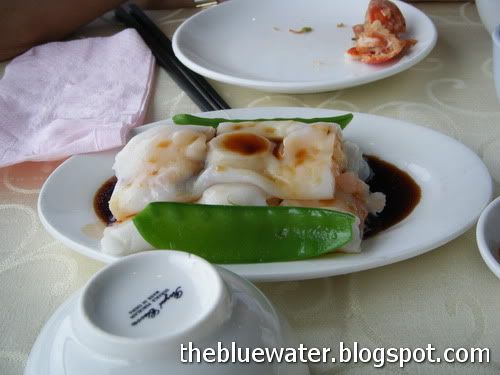 Some chee cheong fun with prawns inside.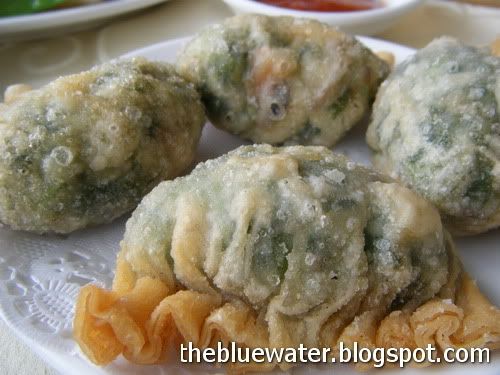 Fried dumplings with chives and prawn inside.
Steamed dumplings with prawns inside. Quite good.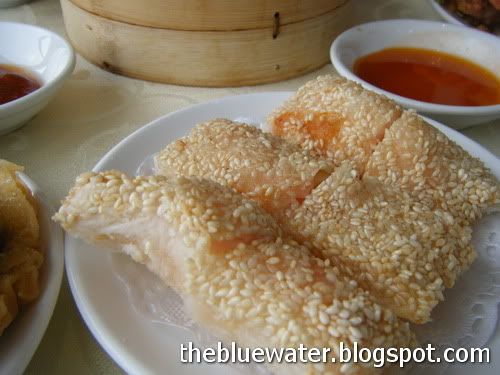 Fried prawn wraps with sesame seed topping. Usually quite nice but this plate was a little over-fried i think, some of the sesame seeds were quite grainy, as if there was a little bit of sand mixed in.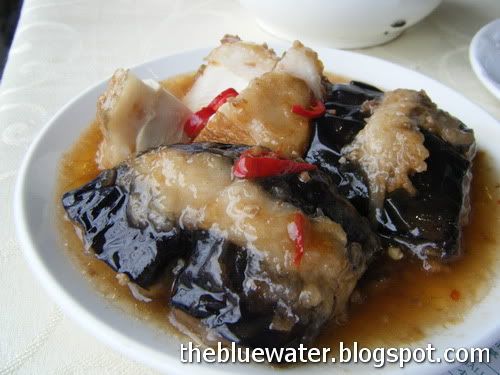 After all the prawn-based items, a trolley came by with some Braised tofu and brinjal. Quite good with big servings. We also had some braised beef tendons, not bad either but I had to eat most of it.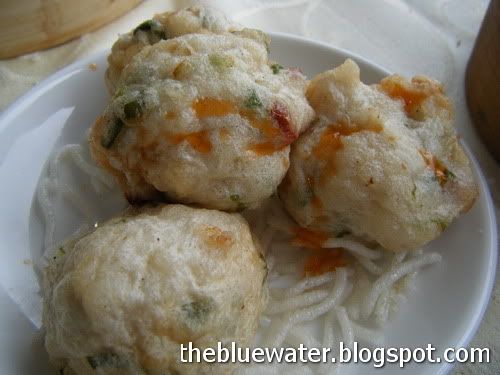 Just some fried fish balls, didn't really have much flavour,
supposed to dip with this SUPER salty clam and shallot oil dipping sauce which didnt stick very well to the fishballs.
After all the food, my friend wanted to take away some dishes for his family. Again the service was disappointing, took him quite a while to get the waiting staff to get him his take away boxes and the items he wanted.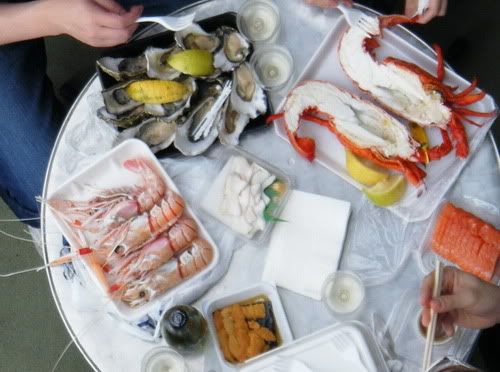 Took this picture of a group of young people having some really nice food below us whilst waiting for the takeaway.
Next time I will definitely go to the food shops downstairs. No more upstairs restaurant nonsense.