Decided to go for some pancakes during lunch hour at The Rocks. And guess what, this is the original outlet in Sydney and yes it is called Pancakes on The Rocks. As usual being in the city area, parking was a painful $4.40 per hour. And we had to park quite a distance away and walk.
After waiting for a bit outside we were ushered in and followed the waitress downstairs. This place has 2 levels, upstairs lighting is slightly darker with the main kitchen and downstairs is brightly lit with LCD screens playing MTVs. This branch gave more of a young teen hang out place. No Wifi though. Quite cramped and small.
Wife ordered this BlackForest Cherry pancake. Lotsa chocolate shavings and wine soaked cherries. Quite good. The pancakes were chocolate ones and actually tasted more like pound cake.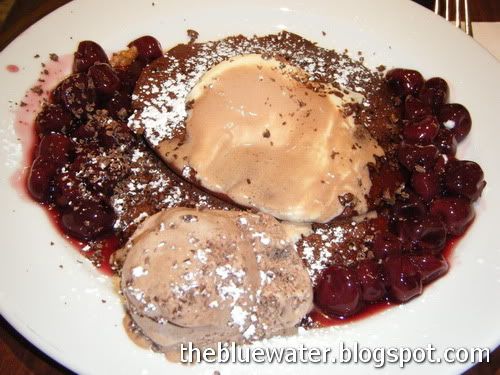 My stack of buttermilk pancakes. Should have gone for the smallest stack of 2 pancakes. So jelak and full that I only managed to finish slightly more than half of it.
My mocha drink, which was good. I think a combination of fresh milk in it and the buttermilk in my pancakes did the trick of giving me excessive flatulance and a thorough colon cleanse!
My friend ordered Hot and Troppo and a cafe latte. This dish has no chillis,just has chocolate ice cream and some walnuts on the side. Friend said it was good.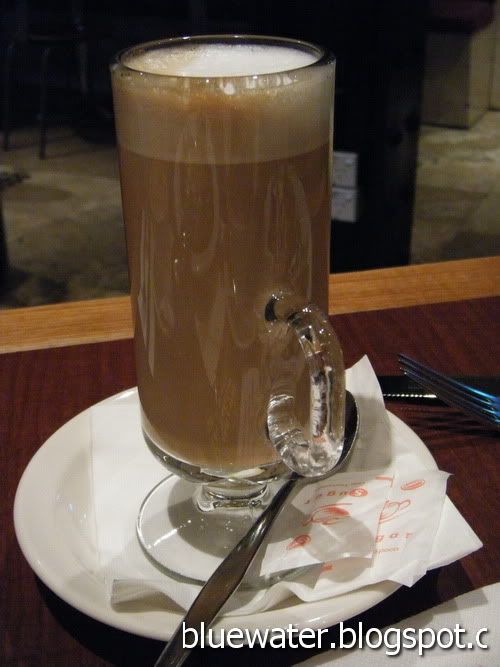 All in all, this is the typical unhealthy sugar laden meal you would expect from a sugar loving country. Heck if you did this place more than once a year you would probably end up getting diabetes. I still prefer pancakes with more bounce. The pancakes at this branch were really cakey. Total damage today ~AUD$40.
If you ever want to try this franchise, please visit the far away Campbelltown branch which has free parking, more space and most of all much better pancakes.