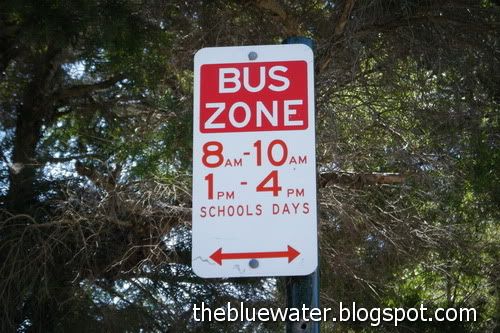 Reached my parking space at about 10:50 in the morning. Did a quick park in this parking bay that had shade. Even though it was Friday, no buses would be coming by as students were still having their summer holiday!
Big lobsters. They like to cook their seafood before sale here in sydney which is something i dont really understand. Sure you can lock in the flavour of a live crustacean but what about having it warm and the flesh just well cooked so its still soft and bouncy.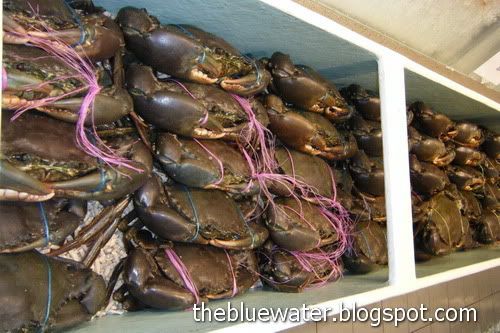 Huge row of mud crabs from queensland.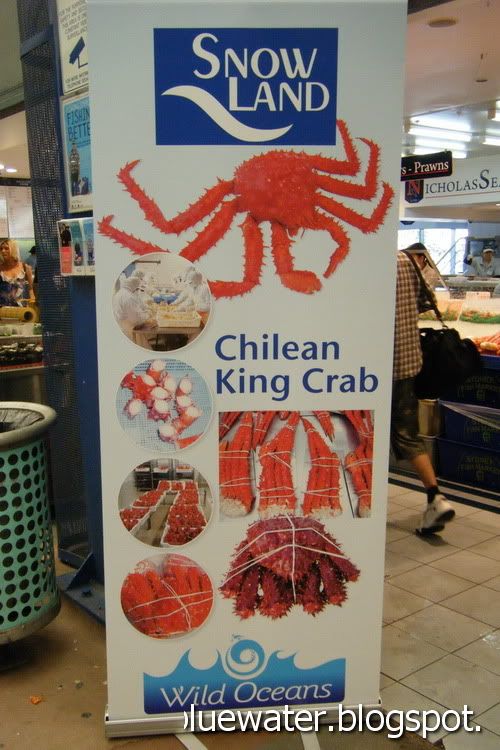 Seasonal Chilean King crabs were on sale today...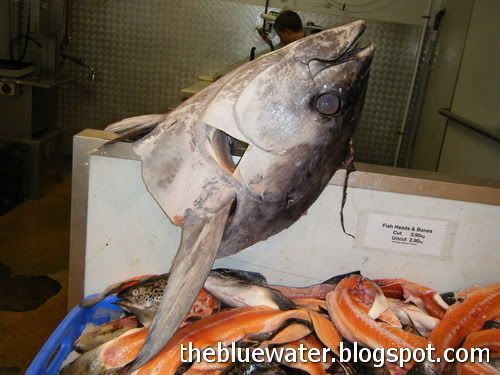 A huge tuna head I found which they left lying around. Nice!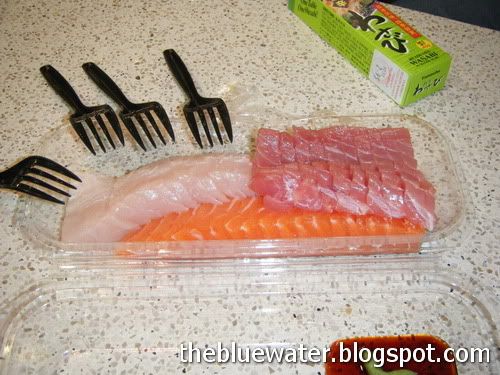 Lotsa good food, starting with the typical sashimi of kingfish, salmon and tuna (the tuna might have come from the fish from above) I often buy the sashimi from the stand at Peter's. Quite fresh.
This will probably be the last time I order these grilled octopus. Sister seemed to enjoy them though.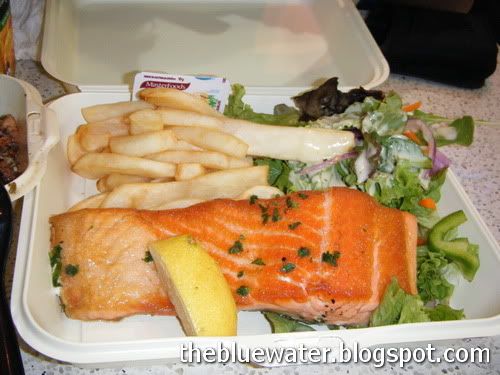 Salmon set. Not bad.
Swordfish set. Meat was quite hard and dry like chicken breast.
to cap off the trio, a snapper set. Nice soft flesh but not sweet, I suspect it was made from a frozen fillet which wasn't too fresh. The store across from Peter's has better grilled fish I reckon.