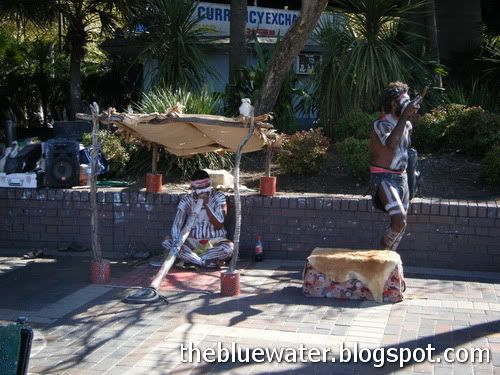 Brought dad and sis for a day out last week. As usual as this was their first time here, so after visiting my friend who stays in the city, we left by foot down to Circular Quay nearby and also to the landmark sydney opera house. Saw a few groups of aboriginal peoples performing with their Didgeridoos. NOt sure why there's a fake snake coiled up at the front of the instrument.
After a hot walk in the sun to the Opera house, friend brought us to the library which had some airconditioning. Any idea what eora means? They had a look through floor with Sydney City CBD model below showing all the buildings and areas in the city.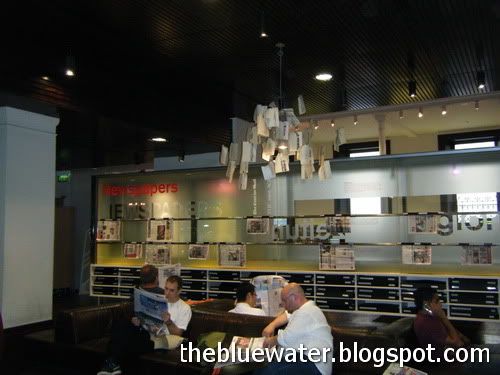 People reading newpapers and what not in the library.
We then drove over to bondi beach as sis wanted to see it. As dinner time was due, we decided to eat at the Bondi Icebergs cafe. Notice the two levels. Upstairs was the super upscale restaurant where heads of state from overseas eat with the prime minister and downstairs was where we had our dinner. Less pricey, with the same view of the beach and sea.
Inside of the cafe, very basic tables and chairs with TV showing foxtel sports. Australian tennis open is very big this time of the year.
The night view from the cafe. Hehe, I definitely need a better camera for night scenes..
ok now for the food.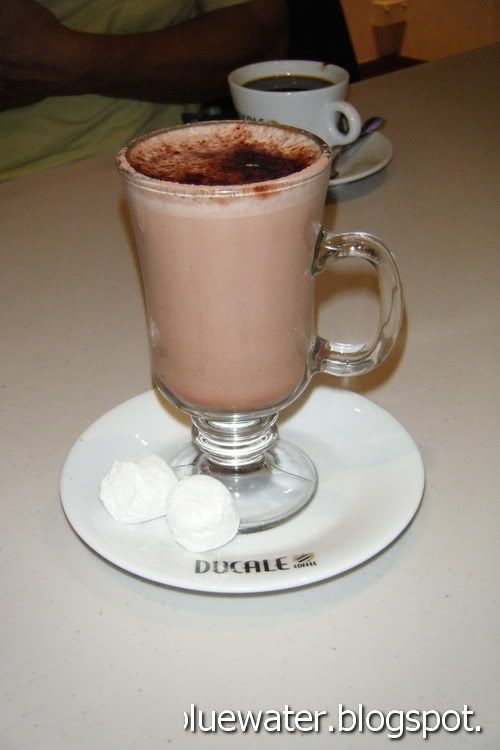 Some hot chocolate. Yes, here served with cute little marshmallows! This is how you tell your cafe has a higher standard.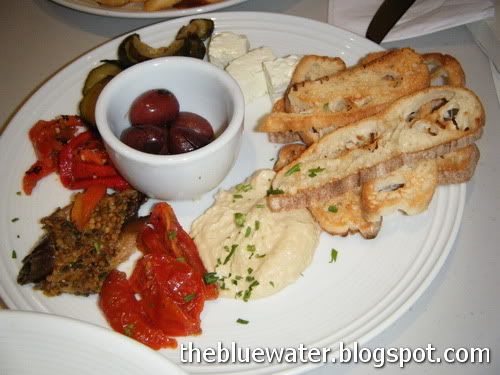 Sis got excited and ordered an antipasto set and some ceasar salad. Not sure how much she actually ate though.
Some mussels with tomatoes. Quite good, can tell they used live mussels instead of frozen ones.
Dad had a good meal with his steak! Quite good as I took a piece to try.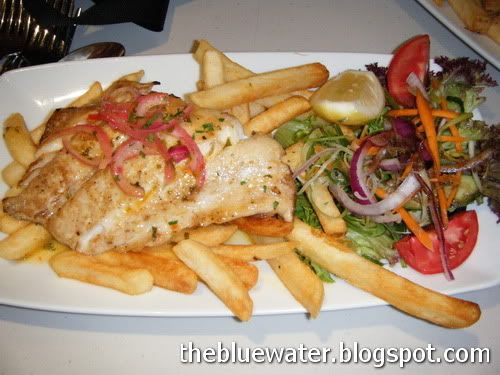 Some Blue eye Cod grilled and dressed up asian style. Tasted a bit like it was frozen too long and defrosted too quickly. No umami at all. Don't order this one.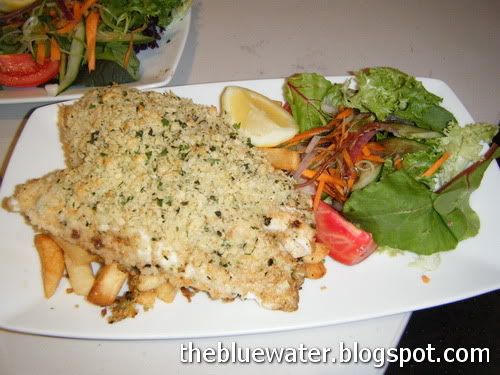 This other fish dish I took, some breaded sea perch, good texture and some sweetness, not superb but much better than the cod.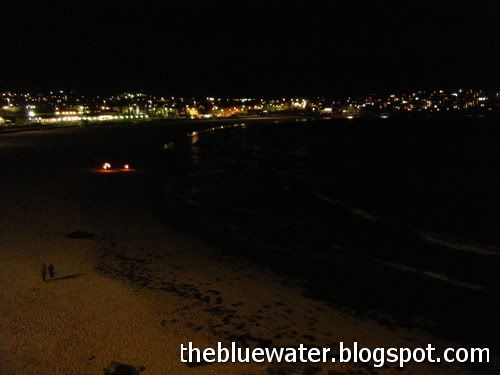 Went down to the beach for a walk after dinner. Saw some guys playing with fire. There was a nice breeze and Dad almost wanted to sleep on the beach till next day heh.