I will be posting stuff I cooked or ordered weekly and probably monthly in the future if I have repeating dishes. I will start this week off by showing you something which can be considered an exotic food. Got this in a can from a korean shop in Eastwood.
And in case you can't see the name, picture is a bit blur as I took it with my mobile phone, it does say SILKWORM PUPA.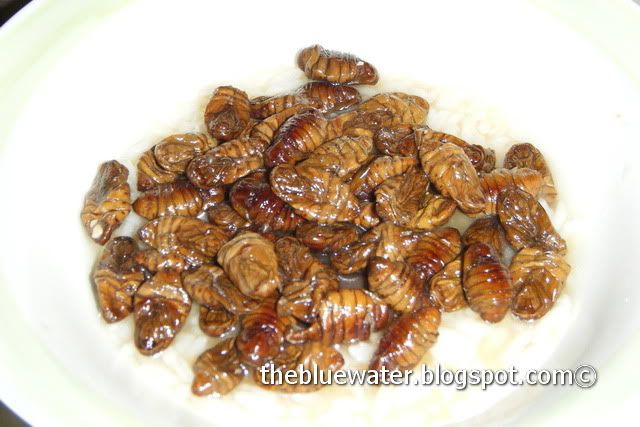 I suspect they are the end product from the silkworm industry. The silkworms are bred and then boiled to kill them and harvest the silk cocoons. I bet the leftover pupae are canned and eaten.
I just drained the fluid away and put the silkworms on my rice. They tasted quite woody, actually a little similiar to the cockroach smell, but tasted more like "wet wood". Not very nice, probably a better method of preparation would be to fry them. Wife felt totally disgusted and didn't touch a single one. Would you dare to try one?
I remember last year when I caught some snails from the garden and cleaned them by feeding carrots and celery for a week. After which they made a tasty sambal dish which I shared with my sister. That was quite exotic too.
Here are some korean translucent noodles. Quite similiar to the "dong fen" we have back home. It's packed in an instant noodle format, unlike those back home which come simply in a packet without anything else.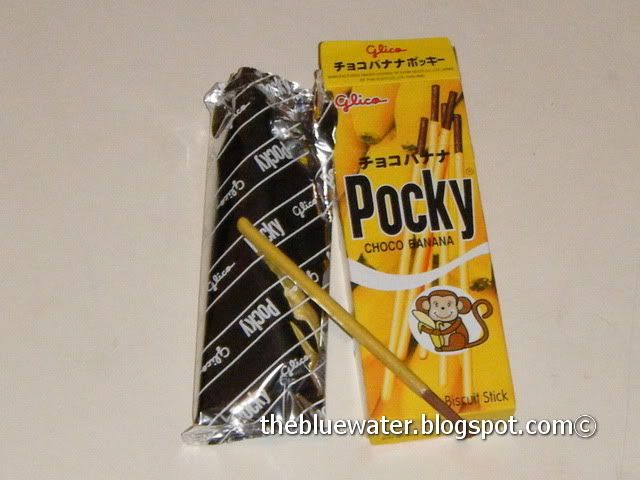 Some banana flavoured pocky for TV time or midnight nibbles. Tasted wierd and very chemically.
This costs A$2.70 a pack at the Korean shop. One of my favourites, this is a wafer like confection, a little like kit kat except the chocolate is in the inside. Shown here is a coffee flavoured version with a new anime figure on the packaging!
Gorgeous tuna and egg sandwhich bun thing made by wife.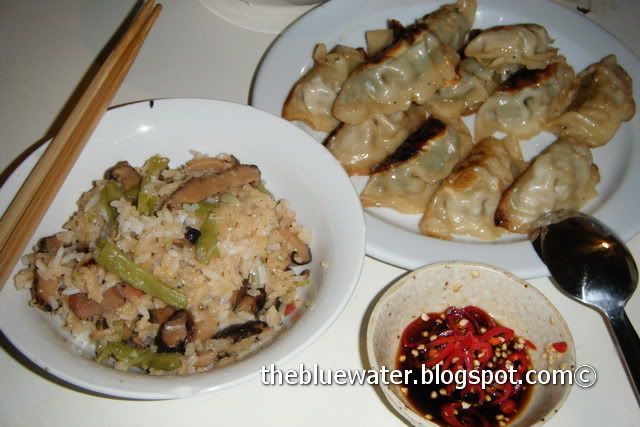 Dumplings and some mushroom/long bean rice.
Char siew fried rice for dinner the other day.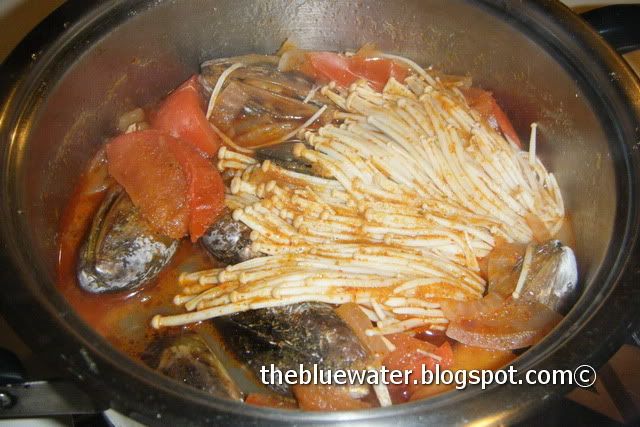 Went very well with this tomyam soup with mussels, sweet potatoes and mushrooms.
Tune in for more Food next week...