Once again I am back posting on me blog.. yeah.. promise I will be posting lots of stuff that's due. First off will be my Crikey! series. Recently visited the Australia Zoo, previously operated and owned by the famous crocodile hunter Steve Irwin.Went with wife, sis, her housemate and an american friend. Tickets were half-priced due to the 40th anniversary celebrations.
This trip was after a 13 hour drive from Sydney up to Brisbane and a day's rest. Our american friend had a fever the day after the long drive and we had to postpone the trip a day for him to rest. Good thing too coz we were quite tired from the drive as well. Kept wondering how the place would be like before I got there.
We arrived early that morning. Opening time is 9am at the zoo. We lined up at the printed tickets counter and after a quick glance at the printed out tickets, we were let into the zoo. Apparently they dont care too much for tickets, once you get in you are in the zoo, until you let yourself out.
We were very lucky on this day, right at the entrance was a cuddly koala and zoo keeper taking it out for a walk around the zoo... Sis got to pat it and was so delighted!
Australia Zoo Koala
This place has very good signage. Though for some funny reason I always end up a bit lost in zoos. I think they don't draw the maps exactly as the zoo is laid out. Yes, the Crocoseum is the place to be if you wanna catch the daily shows.
Australia Zoo Signs
Met another group of sleepy koalas on the way to the crocoseum. This fella was catching on some much needed sleep. Koalas spend a lot of time sleeping, helps with digesting the leaves. In this zoo, we were at least allowed to touch the koalas, but limited to the white patch around the bum area, there is like a thickened and hard disc of skin under this area which koalas use for sitting on tree branches, so patting this area is cool and won't irritate or alarm them.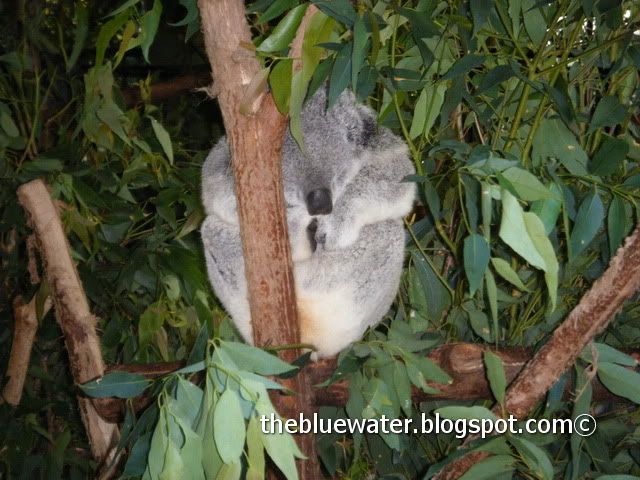 Sleeping Koala
Talk about digesting leaves. Apparently the baby koalas eat their mother's poop to get bacteria that helps digest the leaves into nutrients and more poop...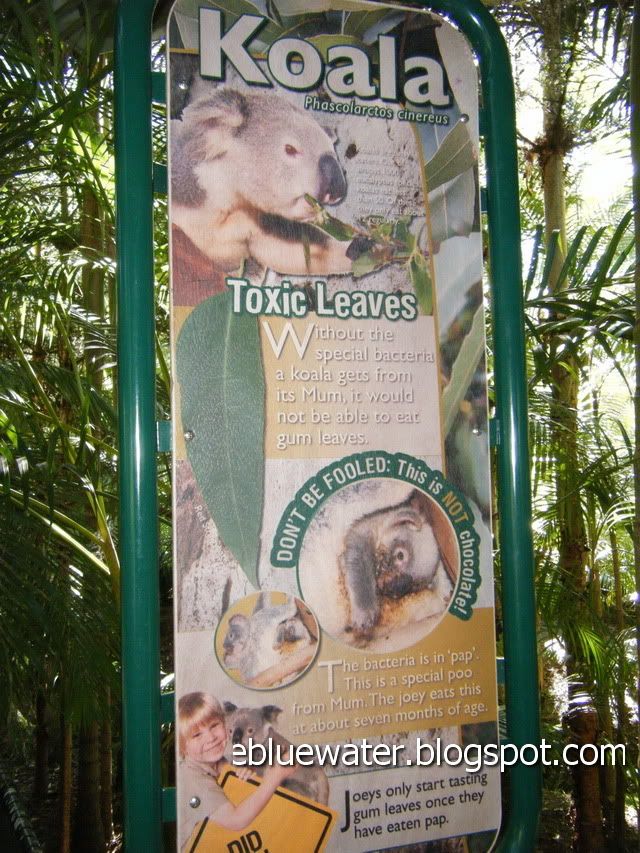 Koala Sign Board
This was highlight number 2 of the day. We wanted to go see them feed otters but somehow ended up at the Tasmanian devil exhibit where they were feeding the little devils eggs and baby chicks! eww... but they are carnivors after all....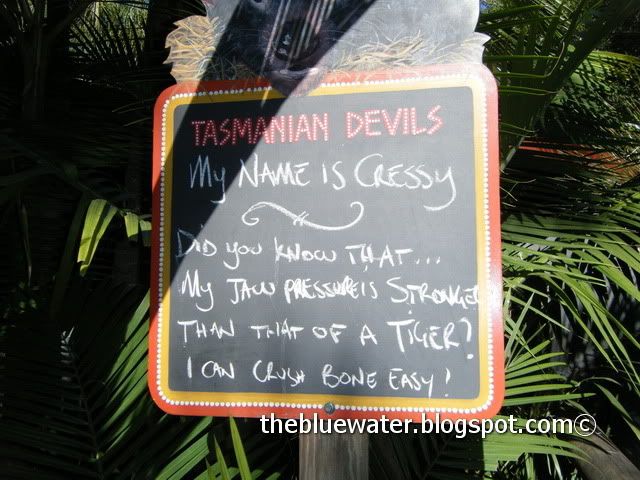 Tasmanian Devil Info
Tasmanian Devil Info
The two Tasmanian devils ended up having a big fight over some of the food. The keepers had to give them more food to stop the fight!
Tasmanian Devil Australia Zoo
We then passed by the Cassowary enclosure and saw a couple of them. They look like huge prehistoric turkeys covered in what looked more like a rough fur coat rather than feathers... I think they were sleeping and only opened their eyes to wonder at all the funny humans taking pictures of them..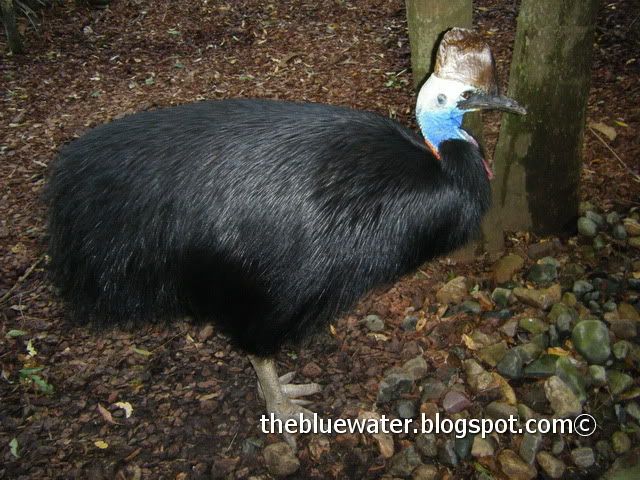 Cassowary at Australia Zoo
Our first taste of crocodiles at the Zoo. This Zoo used to be more of a bird and reptile park before they got more animals and made it into a zoo. These crocodiles were quite small, about the size of a tall guy, but i bet they still bite pretty hard... Already you can see where there are crocs, there's Steve Irwin!!!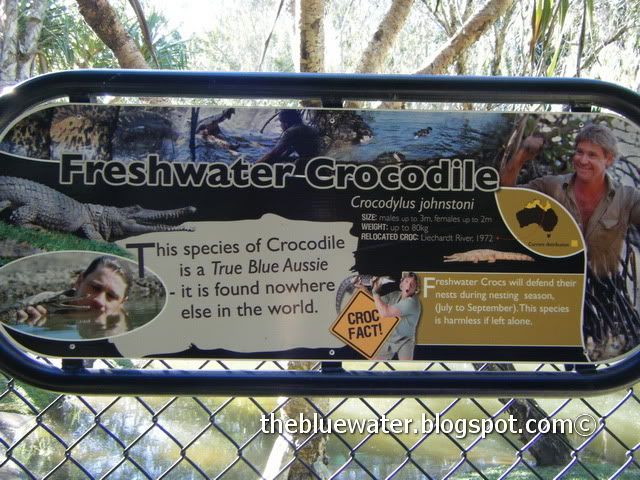 Crocodile info