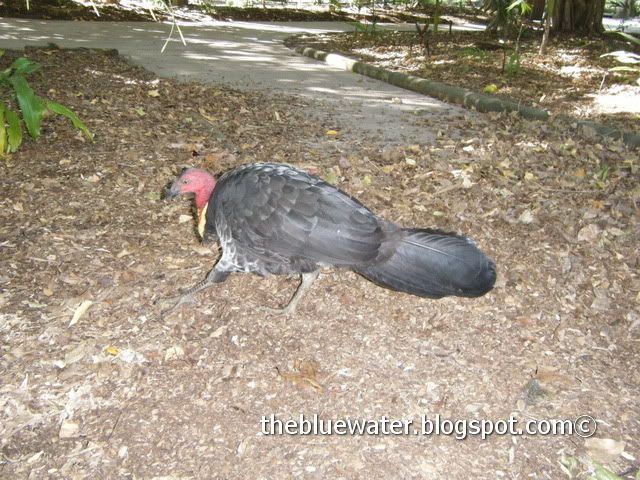 Some more animals in the Zoo as I continue the story of our day out in the Australia Zoo... This is a wild turkey, one of many that we saw walking around freely, digging away at the ground. Only later did we find out this bird digs the leaves into quite a high mound and uses that as a nesting site.
This exhibit was part of the building which had the food outlets upstairs and gift and photo shops downstairs. Was a little freaked by this HUGE but comfortably asleep python.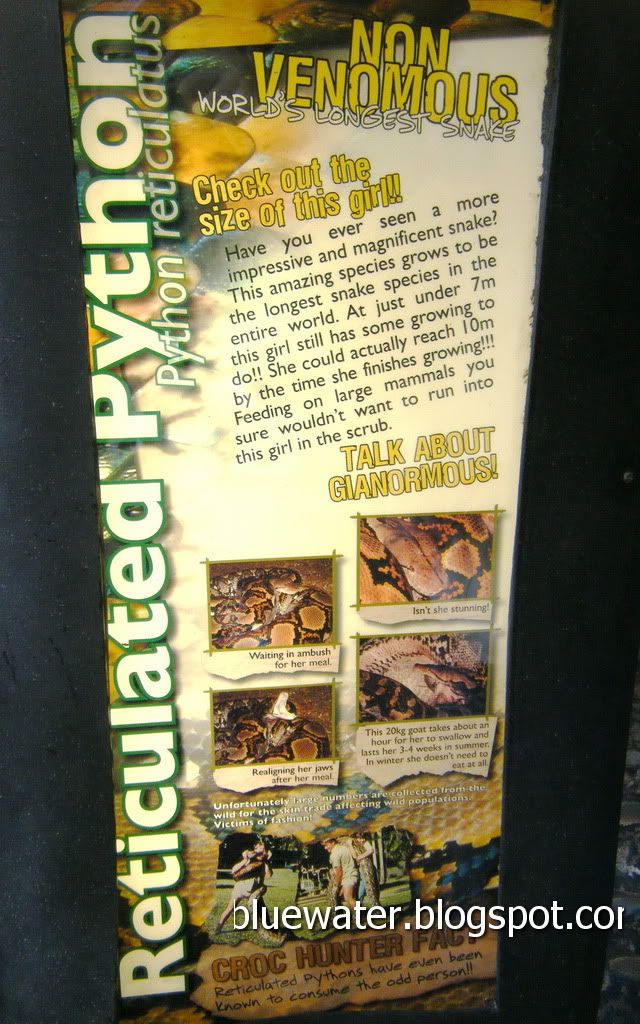 Nevermind they are non-venomous, they can eat you up...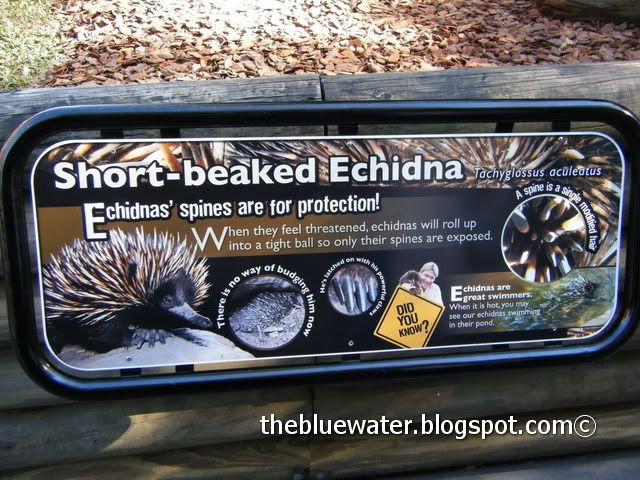 The Echidna exhibit, a native of Australia, these cute pokey little creatures just waddle around looking for stuff like grubs to eat.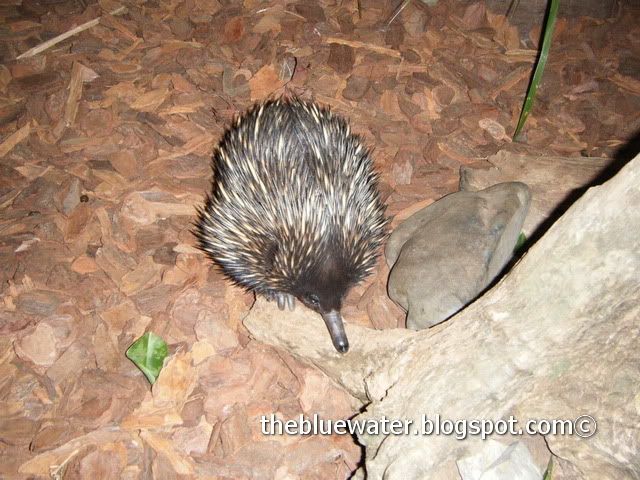 Really difficult to take a good shot with it moving around and with me being on top.
This Zoo has a petting section for kids. A few of the BIG kids that came along had fun petting the farm animals. The sheep were quite friendly.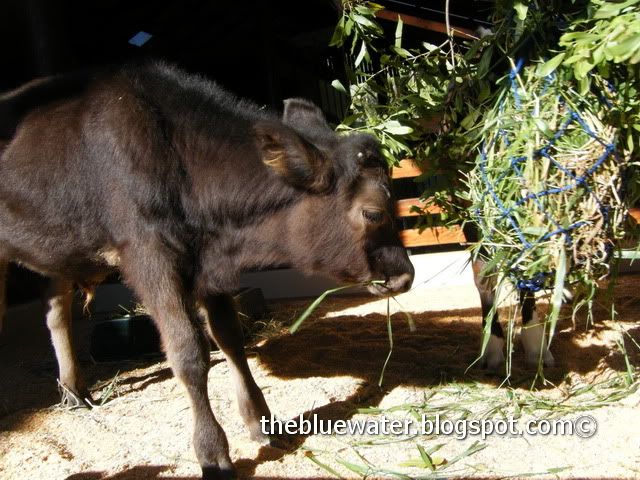 So were the calves, busy eating their lunch..
This was probably the most 'up close' part of the Zoo. There is a big enclosure where you get to pet and hand feed the red-tailed kangaroos. Most were tame and would jump up to you even if you only reached out your hand pretending to want to feed them, but not as tame as the wallabies we encountered in a Sydney zoo, i was unable to feel any of their pouches, they would jump away if I tried to rub their tums.