ent down to the MOSAIC restaurant at The Westin, downtown in Sydney today. Had a really good dinner there. I must say I wasn't disappointed at all!
We got there about 8pm on a friday night. The place was quite empty, only about 3-4 tables taken. Most probably all the Sydney urbanites were busy chugging down beer and wine at other "hotter" locations around town. Only a split second wait for our seats as we had booked before.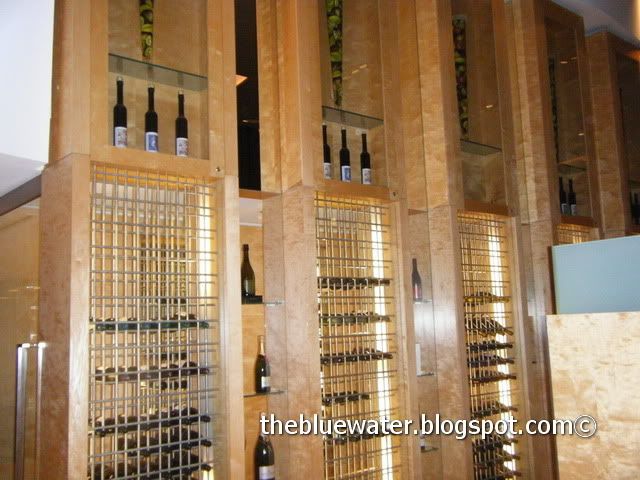 There were many many bottles of wine on one side of the wall as you walk into the main eating area. Wow, whole wall of wines, that's what happens when you plant too many grape vines and don't know what to do with all the extra grapes you get.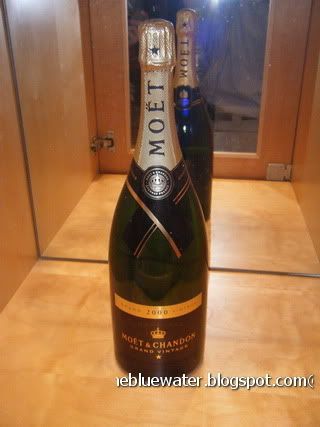 In particular, white grapes are made into this super expensive drink. This is supposed to be a famous champagne MOET and CHANDON, made in 2000(thankfully not made in china).
Why are they still keeping it on the shelf? I say drink it already! Maybe they are waiting for the queen to come by...
Well we were seated by a cute italian waitress who taught us some italian. and were given some time to think about what to order.
Good thing we had our uncle to act as the food guide and we quickly ordered three 2 course dinner sets.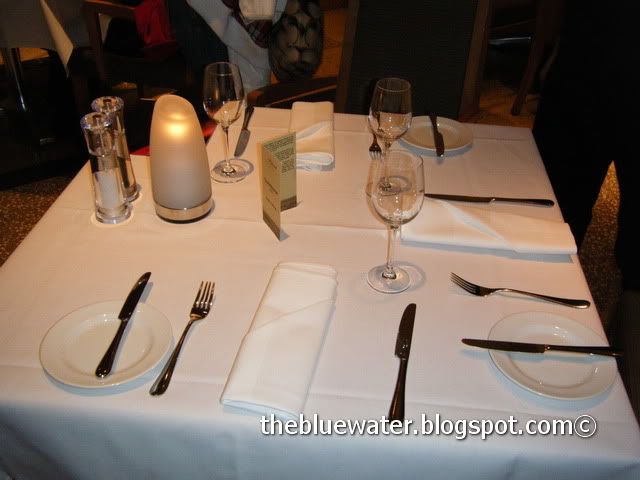 They soon brought us some on the house bread. It was toasted and warm, with side dishes with butter and balsamic vinegar in olive oil. I think this way of eating bread is italian in origin.
For the first course we all had the same caeser salad. It was probably the best salad of any sort I had ever had. You know why? Look below! Two big fat super sweet and fresh Yamba prawns, strips of crispy oven baked bacon, couple anchovies, 3 year old cheese shavings and you get a very satisfied customer. Despite the anchovies and cheese being a little too salty, which I had to mix in some of the multigrain bread from before, I thought this salad was pretty yummy!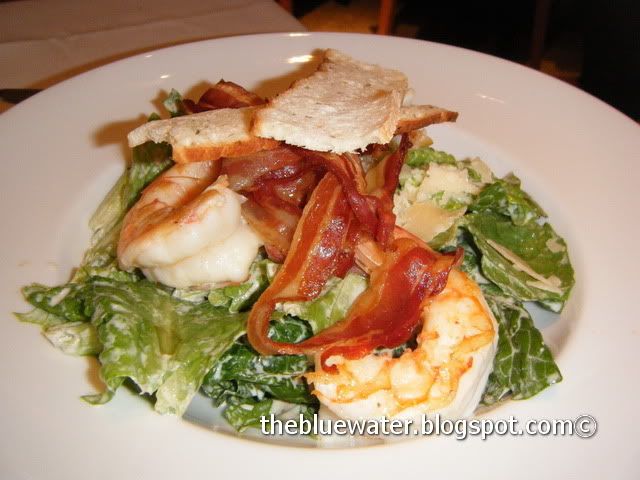 Next on my menu was Wagyu Sirloin Steak with beans. I ordered it medium-rare, and it came really medium rare. Very soft, very red, with blood dripping from inside. Could not see much marbling though once its cooked, probably when it was fresh and frozen the fat would have been white streaks. Hope I don't get any intestinal parasites from this....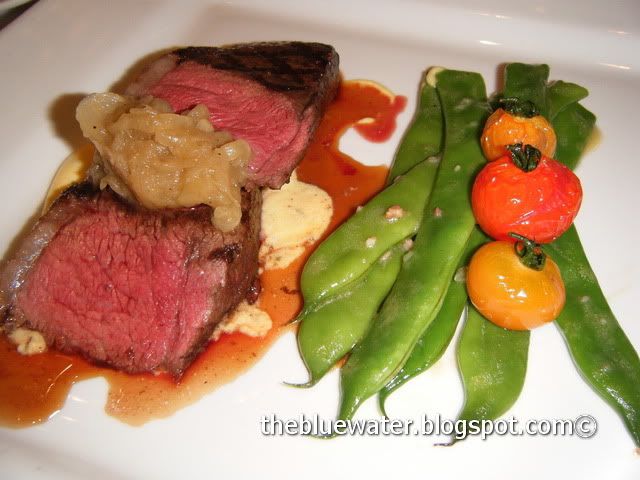 Wife and uncle had a healthier selection. This was called the Seafood Trilogy. Consisted of once again the super delicious Yamba prawns this time done tempura style, some Kingfish and also some Jewfish(Mulloway).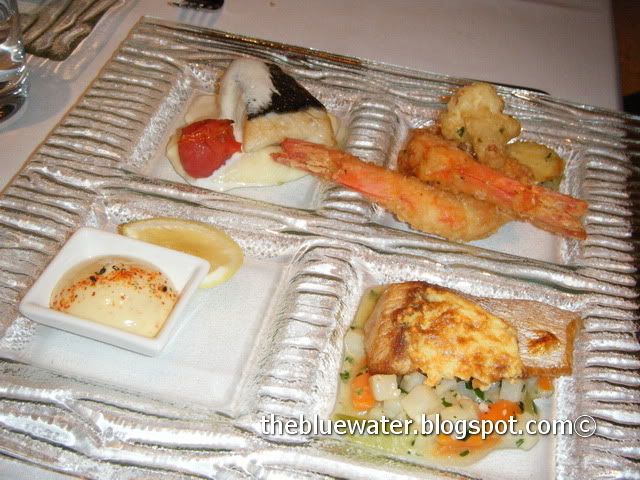 As you can see the food not only looks good, it taste super good too! Total price for a 2 course dinner during this promotional period was AUD53. Remember to drop by the MOSAIC restaurant in Sydney at The Westin, 1 Martin Place if you come downunder...