Taiwan Trip 2011 : Day 2 Shilin Night Markets
[ Continued from
Taiwan Trip 2011 : Day 2

National Palace Museum
]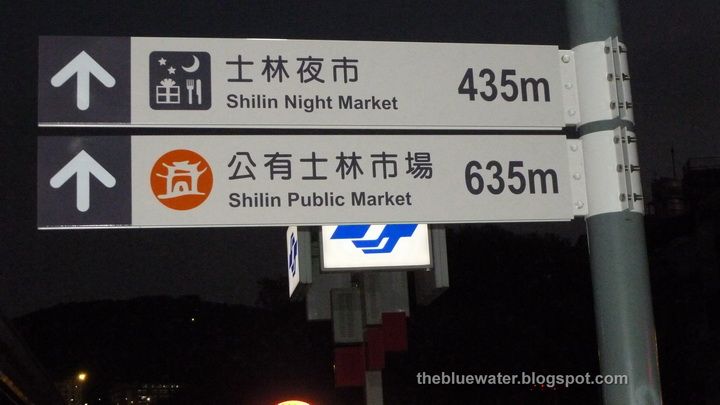 After our first visit to the National Palace Museum, we went back to the Shilin MRT station to ask for directions to our next destination - the famous Shilin Night Markets! Jiantan MRT station is actually the nearer stop, but we decided to hotfoot it there for dinner/supper from where we were. Haha just follow the signs, as per instructions from station staff...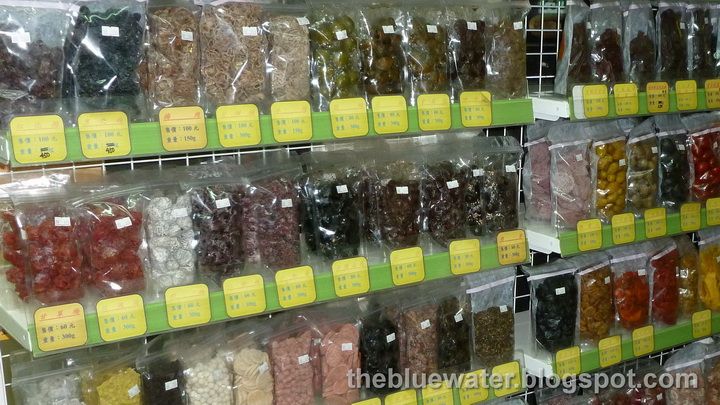 On the way we passed by some shops. This one was selling all sorts of dried and sugared/salted stuffs like dried prunes,olive,etc...NT100 for a pack..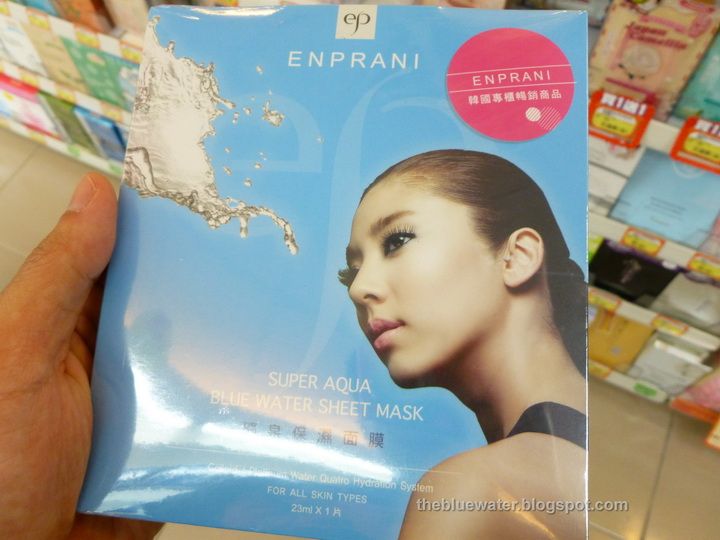 Dropped by a pharmacy shop to look around as wife was hunting for some face mask thingies. Spotted this Enprani face mask with Son Dam Bi(korean singer) advertising on it. Looks like Korean cosmetics has at least a bit of presence in Taiwan. Taiwan actually has its own cosmetic industry as evident from the other local products being sold filling up most of the shelf space..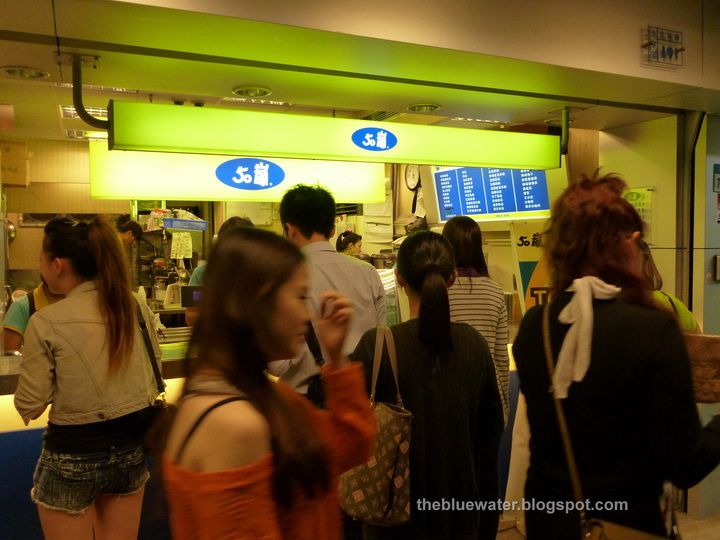 50 LAN (50嵐) Ahh my first taste of Taiwanese bubble tea. According to locals this was the most popular bubble tea company in Taiwan. What a crowd, must be good.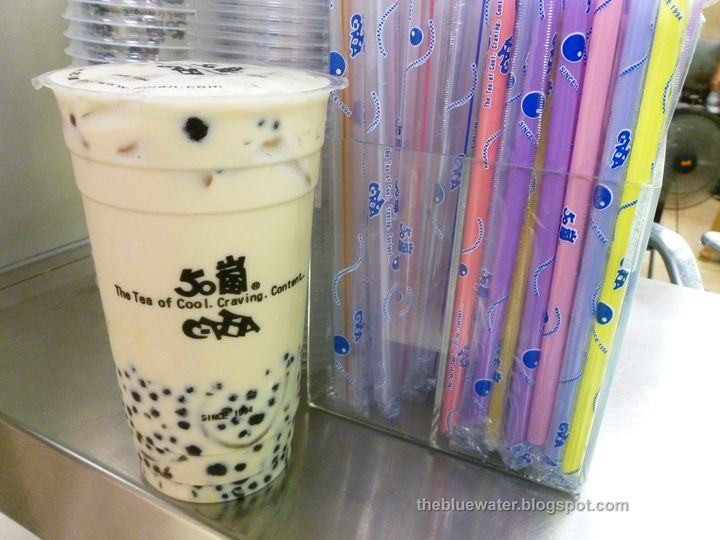 Quickly ordered the standard bubble milk tea and they quickly made it. Apparently the default comes with small little bubbles(tapioca balls). As per Taiwanese English this is - The Tea of Cool. Craving. Content. Probably translated via google translate. But seriously this was good! Unfortunately no as fresh as that from PRESOTEA, which has now become my favourite Taiwanese bubble tea shop. Oh did I forget to mention, this cost only NT35.
Ok walking into the famous Shilin night market proper. Night markets in Taiwan are much like those in other developing asian countries. First stop for food was this fried cuttlefish. Good thing when you buy fried stuff in Taiwan they don't ask you - "would you like fries with that?"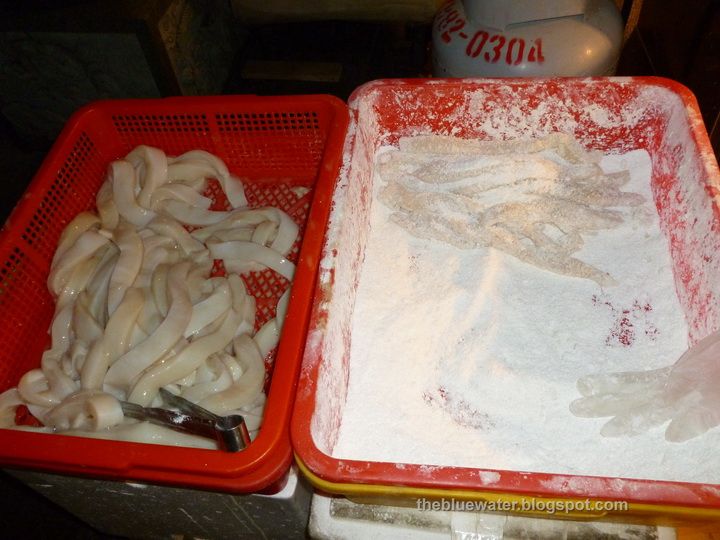 One hand sized container NT100. No pic as I took a poor shot without the flash. This is how they flour up the large strips of cuttlefish before frying. Those strips must have been cut from a really really big cuttlefish.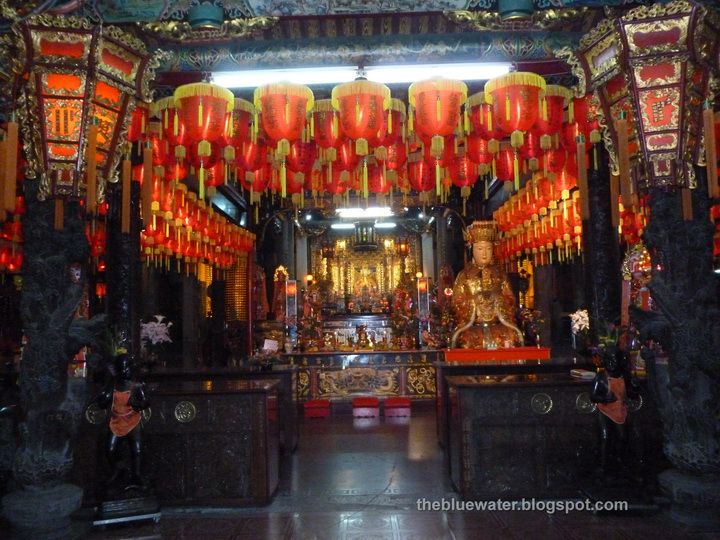 Opposite was a small temple in case you needed to pray to the gods before dinner..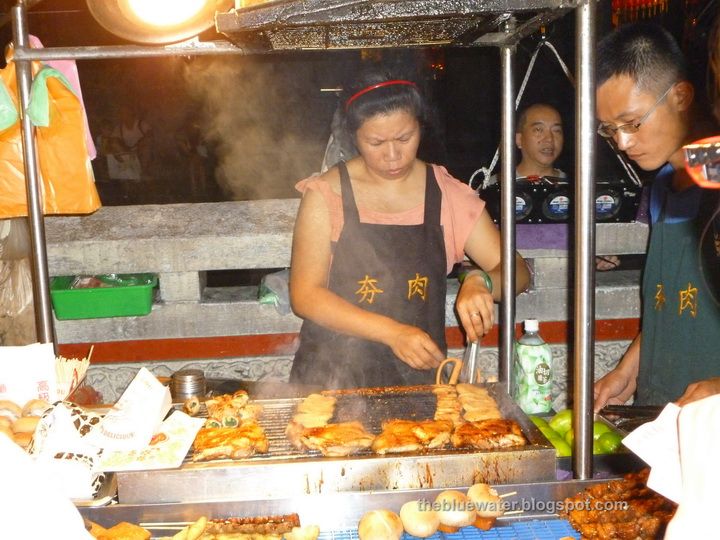 This lady was having fun with the BBQ. All sorts of meats for the carnivore.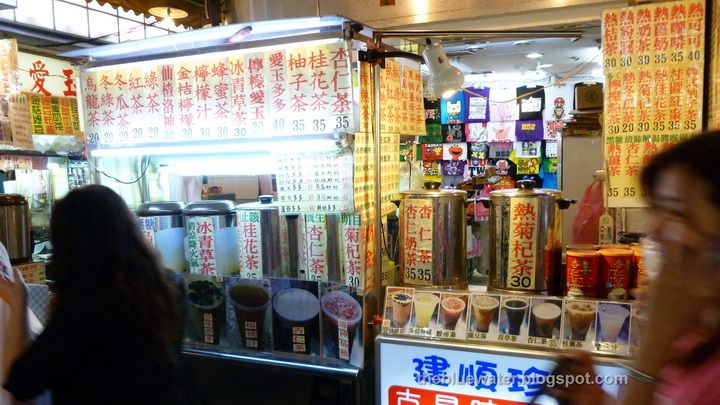 Ok I was totally flabbergasted at the HUGE selection of tea at this shop. Didn't buy from them though as I was wondering how they kept things fresh with such a huge selection.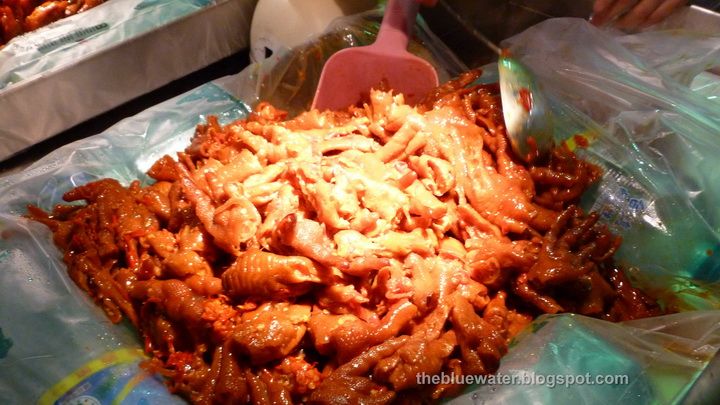 This is another Taiwanese favourite. Phoenix claws (actually chicken feet). I think these were de-boned for sale..
Obligatory shot of one of the "umbrella woman" you will find selling fancy cartoon pins.
Everything in store NT150. Closing down it said. Went in to have a look and came out with a pair of shoes for the wife. Came back a year later, this shop was still trying to close down. Classic case of a permanent con. What a load of false marketing, just walk by if you happen pass by. GEEZ...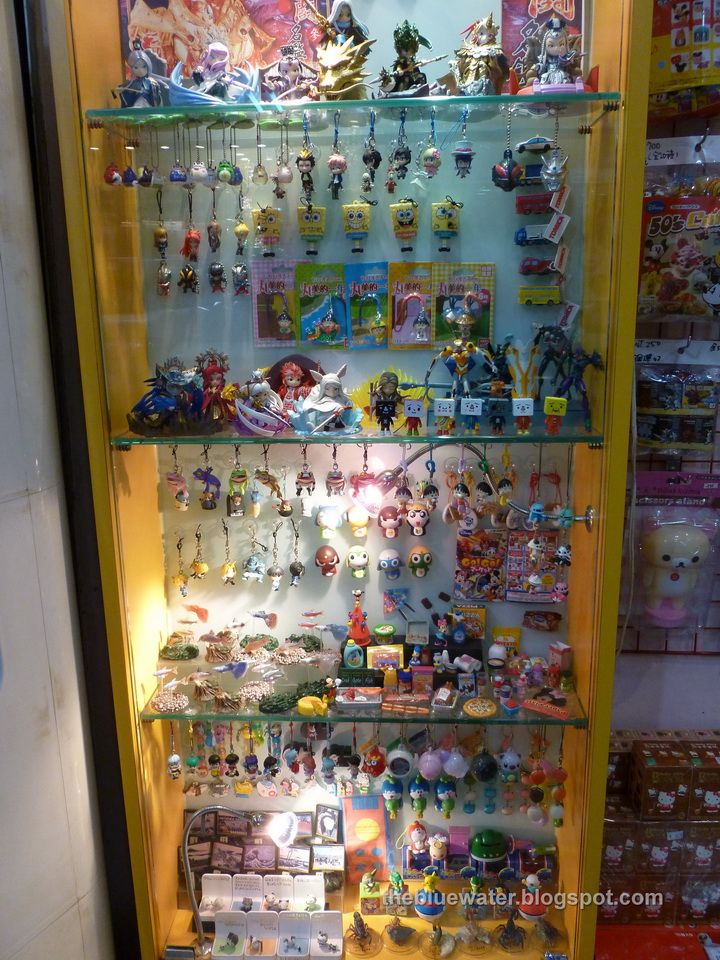 This small street side shop sold mostly Japanese themed keychains and anime action figures.
Soft toy catch and drop machines. NT10 per try. If you try a lot and still can't grab the toy, get the store attendant and tell them you have been trying all night. They will help you put one on the edge that you can easily catch and drop. Talk about good customer service ;)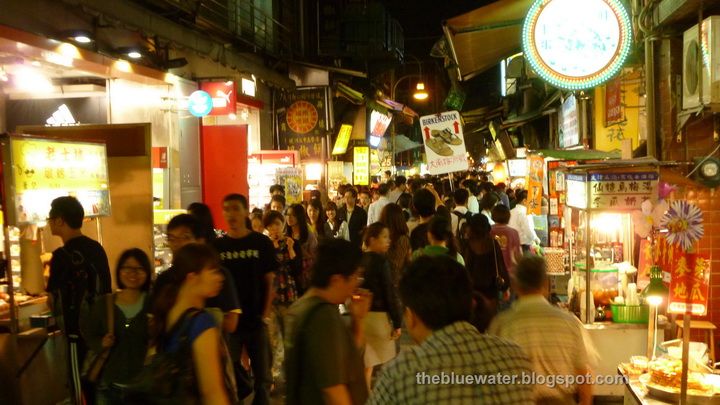 look at the crowd at 11:15pm on a wednesday night, still "early" in Taiwan.
Healthy sliced guava stall.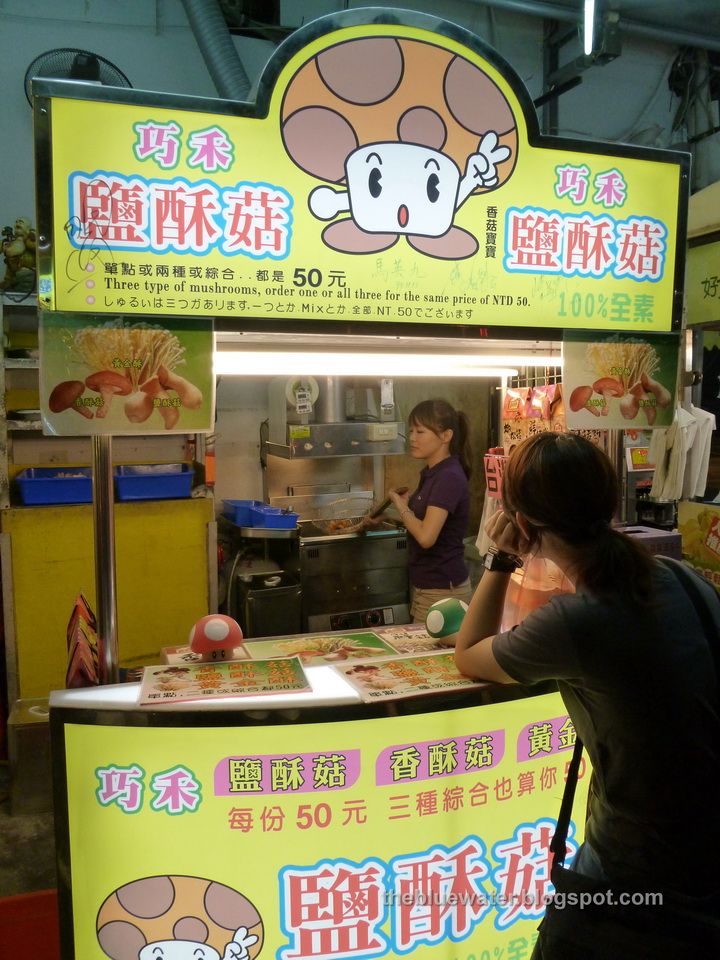 Healthy/Unhealthy fried mushroom stall.
Tribal wild boar sausages. 1 for NT35 or 3 for NT100
After all that walking we needed some dinner, so we sat down at a shop with some really good fluorescent lighting. This was dinner from the stalls above.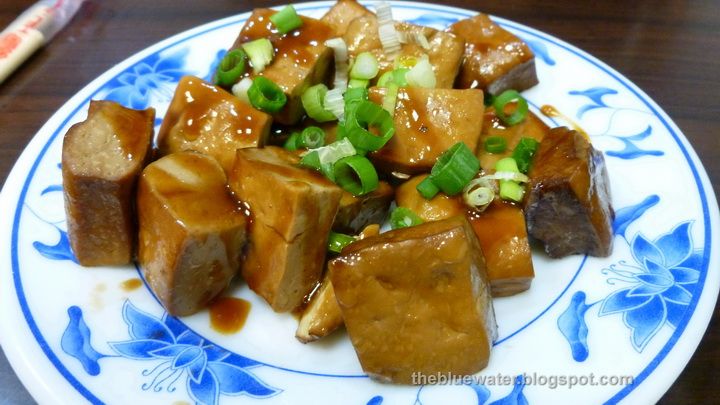 In addition we got some stewed tofu.
And the Taiwanese classic stewed meat rice. Unlike in HongKong/Malaysia/Singapore where we use Jasmine rice, almost all Taiwanese dishes are served with short grained/pearl rice like in Korea/Japan. This was good, can't go wrong with savory and fatty meat on rice. NT25.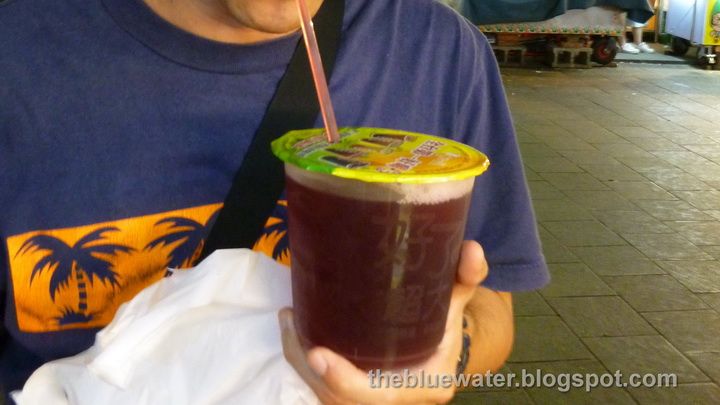 Haha more tea. This stall was selling tea in cup sizes up to 1 Liter, but after the bubble tea I could only handle 500mls of Hawthorn berry(shan zha) tea. hah Americans like to upsize their coke, health conscious Taiwanese like to upsize their tea. By the way, Hawthorn berry tea is supposed to be good for your health and digestion.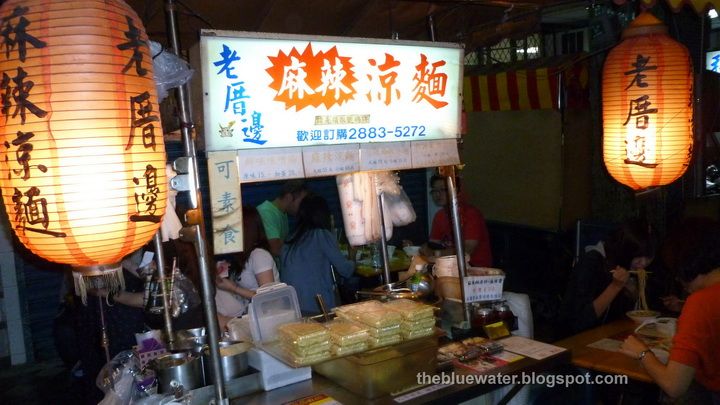 Our last stop before heading home as it as getting quite late, this hidden cold noodle store. Thought it was good so bought a pack to bring home as supper.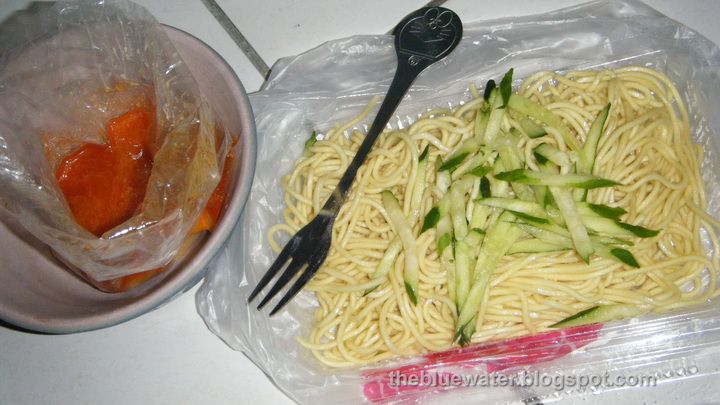 Back at Taiwan Mex we tried the cold noodles. We poured the orange/red chilli sauce over the noodles and OMG it fiery hot! If you have tried Mexican Jalapeños you will know what I am talking. Even for a chilli tolerant person like me, this was way too spicy. Only had a couple of mouthfulls before we surrendered.
[ Join me next on
Taiwan Trip 2011 : Day 3 JinGuaShi Gold Ecological Park
]