I must have had too much coke to drink on the drive down from brisbane to sydney. Almost a thousand kilometers done in less than a day. Didn't sleep till 4am in the morning. And was awoken after a light sleep by the morning noises...
Have yet to post about all the food we had in Brisbane. but that will come some day... Paid up the CTP insurance for the car this morning. Now after a meal of char siew from Auburn chinese shop, starting to clear up the temporary residence. Very dusty and dirty! My nose is all watery and runny now...
Addon:
Went out in the night for dinner with on of my friends. He and his fiance took us to this place in Hurstville, a run of the mill chinese/hong kong restaurant. The ladies ordered wanton noodles. The wantons were huge, more like dimsums.
I ordered a tofu and fish with rice and my friend had a fried noodle dish with some gravy stuff on top.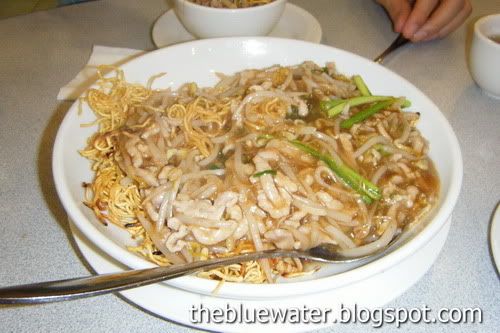 It was nice to catch up with them. In the coming days I am planning to catch up with my other kakis in sydney...