Without much happening in the 2 weeks I was in Brisbane, I decided to go back to Sydney and give it a shot there as I had some promising news on a job I had been eyeing for a while. So wife and me packed up once again and started our journey down the coast from Brisbane all the way to Sydney. We passed by many tree lined roads.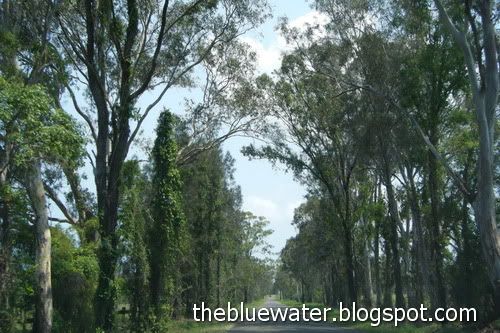 It was a long 13+ hour journey. After a few hours we were still passing by rural farms with kangaroos that jumped into the cow pens and horses with back warmers on despite the sunny weather. Thank god that a few hours out of Brisbane, we came to the Tea Tree Plantation, our first stop. Yes this was the second time(or maybe third time) we visited this place. Bought a box of lip balm and 2 boxes of tea tree soap as they were on sale.
As you walk from the parking lot to the shop, you will pass by a herb and shrub lined walkway. We walked past a lavender bush, and here you can see a pineapple plant and a bush of vietnamese mint behind. The aromas floating in the breeze, just splendid and refreshing!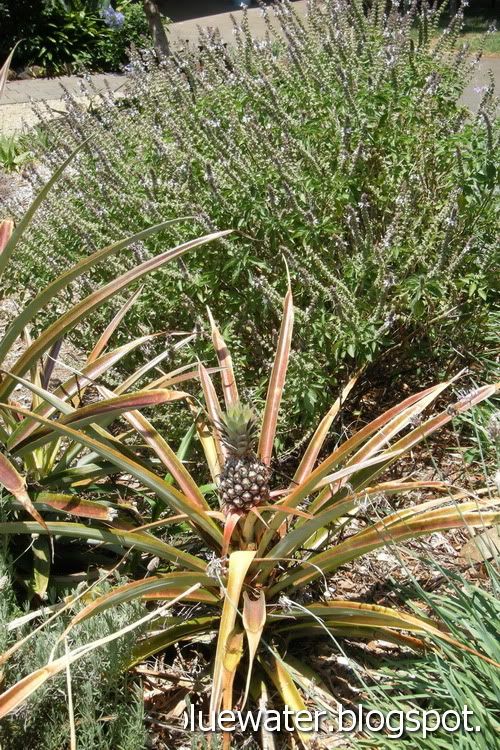 There are also many wierd statues and sculptures scattered amongst the plants. They seemed to have moved and changed some exhibits in the past year.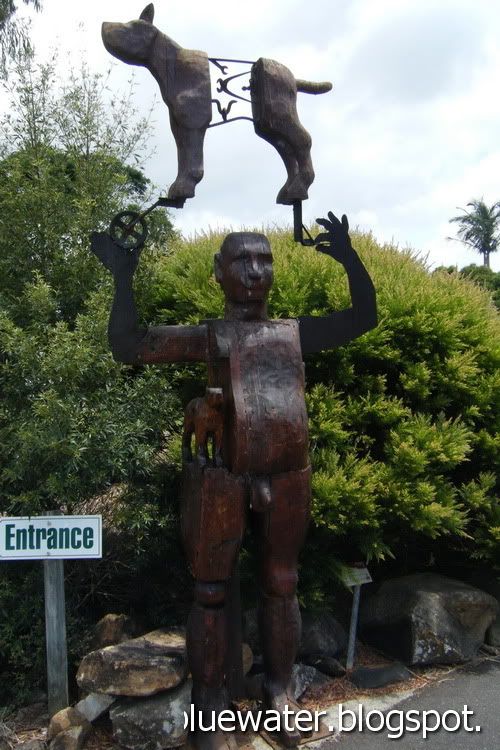 Another wierd sculpture...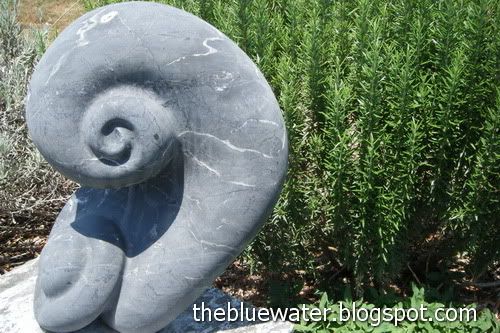 I needed to take a leak after the long drive. The toilet there was vapourising Lime.
Tea tree herbal skin wash dispensers at each sink, all the better to gently clean and kill those yukcy germs from your hands after you are done.
Feeling refreshed, we were on the road again. Passing by much the same scenery. For an hour or so we passed by a few towns that were into sugarcane farming. lots of sugar cane by the roadside, very tempted to stop and hack a few pieces to chew, but no machete and we were trying to reach sydney without too much delay.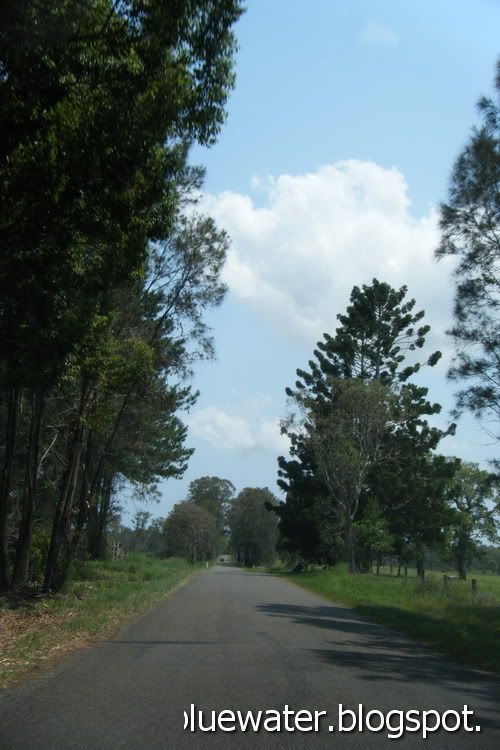 Stopped by a fishing town, there is a fisherman's coop which sells fresh fish and chips and other seafood here. But quite small place.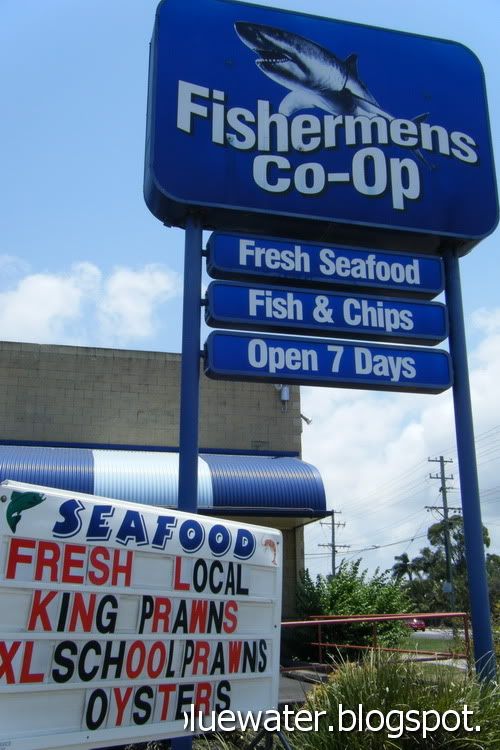 Went down for a quick look-see. A coral art piece at the entrance area.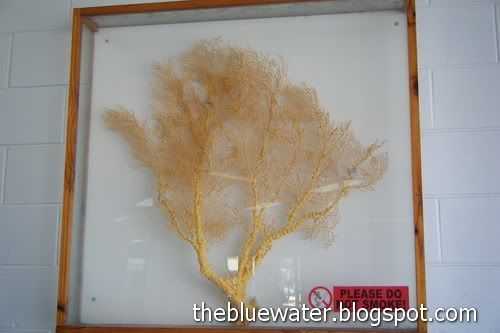 The usual seafood inside, nothing spectacular. However was the first time I'd seen oysters packed in bottles.
We decided to have a quick and easy hungry jack's stunner and angus beef meal for lunch. Free coke refills definitely gave me strength for the long drive ahead, unfortunately it also resulted in a few stops to pee...
Made one of the last stops at this petrol kiosk which had an adjoining restaurant. Bought a few small cute cans of coke from the kiosk.
Was a good and easy drive most of the way to Sydney. Occasionally a huge truck would tail gate you and increase your blood pressure. I just slowed down when i could and let those crazy drivers overtake.
In the end we got to my friend's old hospital accommodation. Another journey well done.